THE SHiNiNG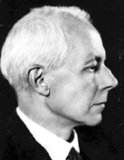 Bela Bartok

(Nagyszentmiklós, Hungary - today Sînnicolau Mare, Romania - , 25 March 1881; New York, 26 September 1945).

Hungarian composer, pianist and ethnomusicologist; by far the most important of Hungarian composers and responsible, with Zoltán Kodály, for the awakening of the interest in Hungarian folk music. While being thus occupied Bartók never neglected his engagement with Western art music. Initially his musical style was influenced by composers such as Brahms, R. Strauss, Debussy and Stravinsky. These influences gradually loosed their ground to the impact Hungarian, Slavonic and Romanian folk music began to exert on him, a consequence of his activities in the field of ethnomusicology. Notwithstanding these influences Bartók developed a distinctive personal style, a style to which the audience of his own days did not always respond, but which, towards the end this century, is met with more and more appreciation and admiration.

A selection from Bartók's vast output: Concerto for Orchestra, Dance Suite, Divertimento, Music for Strings, Percussion and Celesta, 3 Piano Concertos, 2 Violin Concertos, Viola Concerto, the opera Bluebeard's Castle, the pantomime The Miraculous Mandarin, the ballet The Wooden Prince, Chamber Music: 6 String Quartets, Contrasts (written for Benny Goodman), Piano Music: For Children, Mikrokosmos, Sonatas, Bagatelles, Folk Song transcriptions and many other pieces.

-from the Philips Music Group Website


---



Gyorgy Ligeti

(Dicsozentmarton, Transylvania - 1923)

Ligeti was born of Hungarian Jewish parents in Dicsozentmarton, Transylvania, an area that has yo-yoed back and forth between Hungary and Romania. He received a fine musical education, first at the Kolozsvar Conservatory, and later at the Budapest Academy of Music. After his graduation in 1949, like his countrymen Bartok and Kodaly, he pursued field research in folk music; Romanian folk music in particular. In 1950, he was appointed Professor of Harmony, Counterpoint and Formal Analysis at the Budapest Conservatory, a post he held until he fled Hungary in 1956. During these years his published music consisted of arrangements of folk music or music in the folk idiom, although he was also working on more daring experimental music (as is evidenced from sketches and scores). The political climate made it impossible, as well as improvident, to publish any of the works in the style that was to bring him international recognition. However, it was during this period before the Hungarian uprising that the Bagatelles were composed. Although the Fifth Bagatelle is an outright memorial to the memory of Bela Bartok, all of these delightful miniatures bear resemblance to some of Bartok's own folkloric works, as well as a good measure of Stravinsky, particularly No. 4 and No. 6.

After leaving Hungary and settling in Vienna, Ligeti's stature as a composer continued to grow. He has held many important and prestigious posts throughout Europe. As for the Bay Area, Ligeti was Lecturer and Composer-in-Residence at Stanford University in 1972. Among his works is a piece for orchestra dating from 1974 entitled San Francisco Polyphony.


---



Krzysztof Penderecki

(Debica, Poland - 1933)

Penderecki is one of the most esteemed and widely discussed composers of our time. The development of his compositional style has reflected the evolution of new music from the avant-garde of the sixties up to the present day, while preserving his own distinctive voice.

Like other leading composers of our century, Mr. Penderecki has also built an international reputation as a conductor. In Europe he has conducted the Berlin Philharmonic as well as orchestras in France, England, Italy, Austria, Sweden and Switzerland, and his American appearances have included performances with the New York Philharmonic and the Philadelphia Orchestra, among others. He also holds two permanent posts: as principal guest conductor of the NDR Orchestra in Hamburg and as music director of the Casals Festival in Puerto Rico.

After finishing his studies at the Krakow High School of Music, Mr. Penderecki immediately began his rise to prominence, winning all three prizes at the 1959 contest of the Polish Composers' Association. In early works such as Emanations, Strophes, and most notably the Threnody for the Victims of Hiroshima, he put himself at the forefront of the avant-garde, combining a highly experimental and expressionistic use of sound with a radical humanistic message.

The highlight of this first phase of Mr. Penderecki's work occurred with the premiere of his most famous work, the St. Luke Passion, in Münster Cathedral in 1966, the first in a series of liturgical works including Dies Irae, dedicated to the victims of Auschwitz (1967), Utrenja ("The Entombment of Christ" and "The Resurrection of Christ," 1970-71), and Magnificat (1974). Mr. Pendercki's style gradually turned toward simple structures and a more traditional tonal language in these works, moving toward a contemporary neo-Romanticism. Other works from this period include the Violin Concerto (1976-77), written for Isaac Stern, and the Te Deum (1980), dedicated to Pope John Paul II.

Mr. Penderecki also established his reputation as a musical dramatist during these years, first with The Devils of Loudun (1969), followed by Paradise Lost, premiered in Chicago in 1978. His third opera, The Black Mask, achieved a major success in its premiere at the 1986 Salzburg Festival, and with the opera buffa Ubu Rex (1990-91), adapted from Alfred Jarry, Mr. Penderecki has created a burlesque in the spirit of Rossini.

In the 1980's, Mr. Penderecki began to connect the acerbic sounds of his first period with the romantic gestures of the second, thus creating music of universal humanistic expressiveness. Among the most notable works of this period are the Cello Concerto No. 2 (1982), the Viola Concerto (1983) and the Polish Requiem (1984), a work which is the composer's memorial to the oppression of his country and a declaration of solidarity with its stuggle for freedom.

Mr. Penderecki has completed a number of symphonies and concertos in rapid succession since 1988, including the recent Symphony No. 5 (1991-92); the Flute Concerto (1992), written for Jean-Pierre Rampal; the Sinfonietta No. 2 for Clarinet and Strings (1994) and the Concerto for Clarinet and Chamber Orchestra.

Two of his most recent works, the Violin Concerto No. 2 (1992-95), written for Anne-Sophie Mutter, and the newly completed Symphony No. 3, received their United States premieres at Carnegie Hall in the fall of 1996. His notable chamber music compositions have included Per Slava (1985-86), written for Mstislav Rostropovich, The Interrupted Thought for string quartet (1988), the String Trio (1990-91) and the Divertimento for Solo Cello. Among the numerous awards and prizes Mr. Penderecki has won are the UNESCO Award, the Great Art Award of North Rhine-Westphalia, the Prix Italia (in both 1967 and 1968), the Prix Artur Honegger, the Sibelius Prize, the Premio Lorenzo Magnifico, the Grawemeyer Award for Music Composition and a Grammy Award, among many others. He has also received two Emmy nominations for the A&E Network broadcasts from the Casals Festival. Nine universities, among them Glasgow, Madrid and Belgrade, have conferred honorary doctorates on Mr. Penderecki.

From 1972 to 1979, he was director of the Krakow High School of Music, and from 1973 to 1978 he taught at Yale University as well. He is an honorary member of the Royal Academy of Music in London, the Royal Academy of Music in Dublin, the Accademia di Santa Cecelia in Rome, the Royal Academy of Music in Stockholm and the Akademie der Künste in Berlin, and bears the Order of Merit of the the Federal Republic of Germany and has recently been named Freeman of the City of Strasbourg.

- from the CBC RadioTwo Website


---



Wendy Carlos

(Pawtucket, Rhode Island - November 14, 1939)

Composer Wendy Carlos spurred electronic music to new commercial heights during the late '60s, popularizing the synthesizer with the enormously successful Switched-On Bach album. Born in Pawtucket, Rhode Island on November 14, 1939, Carlos pursued her M.A. in composition under Vladimir Ussachevsky and Otto Luening at Columbia University's famed Columbia-Princeton Electronic Music Center. Following her graduation, she moved to Manhattan, where she found work as a recording engineer. In Manhattan, she met Dr. Robert Moog and, not long afterward, she began playing the Moog synthesizer.

Carlos released her first recording, Switched-On Bach, in 1968. A showcase for the Moog synthesizer, Switched-On Bach interpreted the legendary composer's most renowned fugues and movements via state-of-the-art synth technology; purists were appalled, but the record captured the public's imagination and in time the album became the first classical record to be certified platinum by the RIAA. It also earned three Grammy Awards. A similar effort, The Well-Tempered Synthesizer, followed in 1969. In 1971, Carlos wrote the music for Stanley Kubrick's controversial film A Clockwork Orange, introducing the vocoder -- an electronic device designed to synthesize the human voice -- in her score. After 1976's Brandenburg Concertos 3-5, Carlos again worked with Kubrick, providing the score for his 1980 adaptation of Stephen King's The Shining. Two years later, she wrote music for Tron, Disney's action movie about video games. Subsequent efforts included a spoof of Prokofiev's Peter and the Wolf recorded with Weird Al Yankovic and Switched-On Bach 2000.

- All-Music Guide


---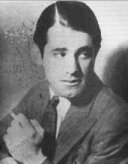 Al Bowlly

(Born Jan 7, 1899 in Mozambique. Died Apr 17, 1941 in London, England)

The most popular vocalist in Britain during the 1930s, Al Bowlly showcased a range of material unsurpassed by any contemporary other than Bing Crosby. He was also a true international recording artist: born in Mozambique to Greek and Lebanese parents, he was raised in Johannesburg, but gained his musical experience singing for a dance band led by Jimmy Liquime in India and Singapore during the mid-'20s. Just one year after his 1927 debut recording date in Berlin, Bowlly arrived in London for the first time, as part of Fred Elizalde's orchestra. That year, "If I Had You" became one of the first popular songs by an English jazz band to become renowned in America as well, and Bowlly had gone out on his own by the dawn of the '30s. During the next three years, he recorded over 500 songs and appeared with orchestras led by Ray Noble and Lew Stone. A visit to New York in 1934 with Noble resulted in more success; he appeared at the head of an orchestra hand-picked for him and Noble by Glenn Miller (the band included Claude Thornhill, Charlie Spivak and Bud Freeman, among others).

During the mid-'30s, such songs as "Blue Moon," "Easy to Love," "I've Got You Under My Skin" and "My Melancholy Baby" were sizable American successes -- so much so that Bowlly gained his own radio series on NBC and traveled to Hollywood to film The Big Broadcast of 1936, which also starred one of his biggest competitors, Bing Crosby. He was back in England that same year, appearing with his own band, the Radio City Rhythm Makers, as well as the orchestras of Sydney Lipton, Geraldo and Ken Johnson. Partnered with Jimmy Messini, Bowlly also branched out onto the London stage during the early '40s with an act called Radio Stars with Two Guitars. It was his last venture before his death in 1941, the victim of a German bomb exploded outside his apartment. Fifty years after his death, a British musical named Melancholy Baby toured the country with much success.

- All-Music Guide


---
THE ReCORDiNGS

For those of you who'd like to hunt down the music, you can find everything on the following albums:

The Shining-Original Soundtrack (Warner Bros HS3449) Lp
Gyorgy Ligeti-Concert for Cello & Orchestra/Lontano (Wergo WER60163-50) CD
Bela Bartok-Concerto for Orchestra/Music for Strings, Percussion & Celesta (Deutsche Grammophon 415 322-2) CD
Krzysztof Penderecki Vol.1-St. Lukes Passion/Threnody/Polymorphia (Muza PNCD 017 A) CD
Krzysztof Penderecki Vol.2-Utrenja (Muza PNCD 018) CD
Krzysztof Penderecki Vol.4-Cello Concerto No.2/Awakening of Jacob (Muza PNCD 020) CD
Krzysztof Penderecki Matrix 5-De Natura Sonoris #'s 1 & 2 (EMI Classics CDM 5 65077 2) CD
Al Bowlly/Ray Noble(Monmouth Evergreen MES/6816) Lp


---
-Back-